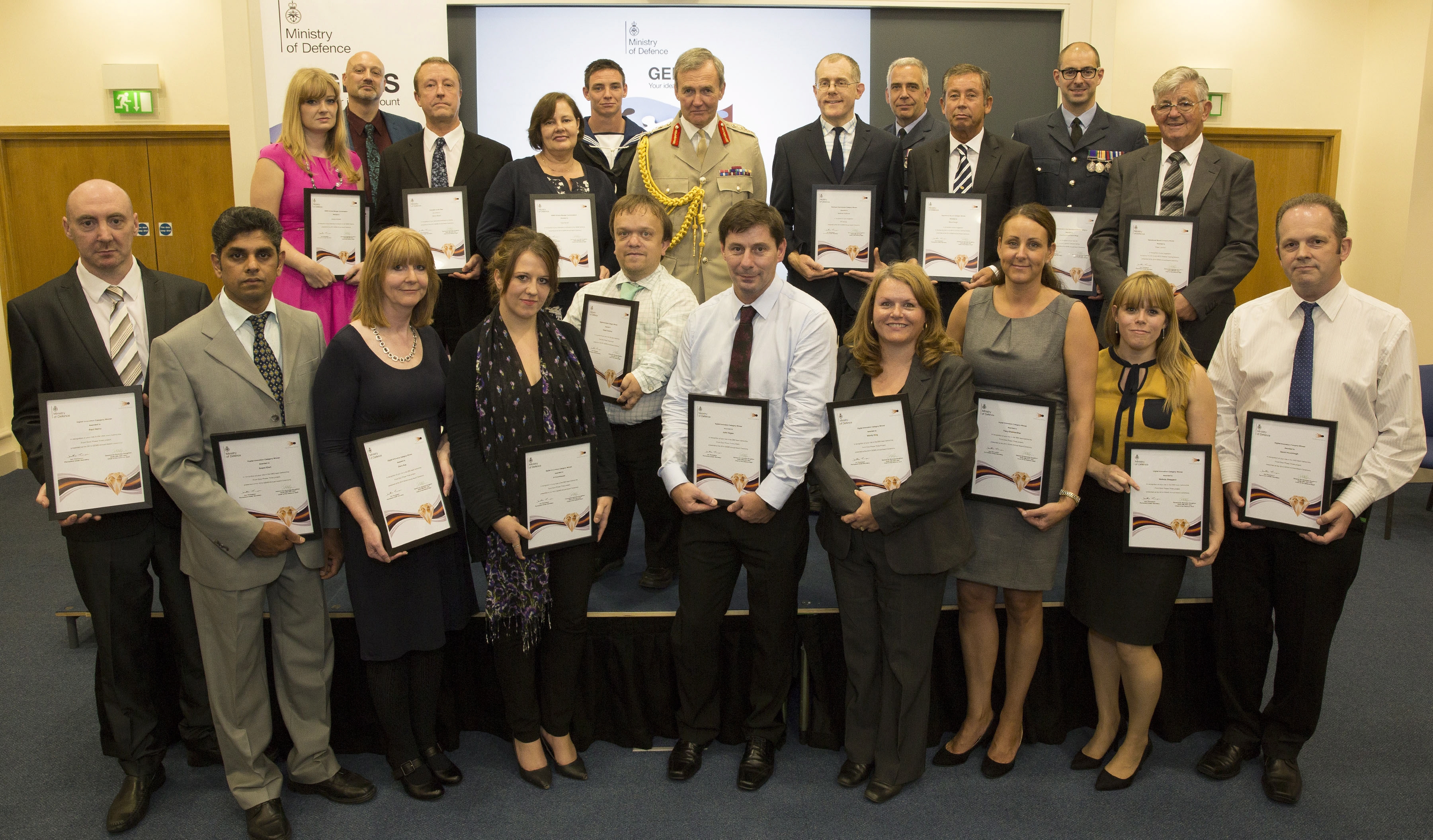 As Deputy Head of the Defence Reform Unit, it was a pleasure to attend the recent GEMS Award Ceremony.
GEMS is an MOD Scheme which encourages ideas with the aim of improving the organisation. It has been running since 1996 and generating savings of an average of £13 million per year. The ceremony held at MOD's Main Building, London was an opportunity to celebrate outstanding ideas that have been implemented and are already making a real difference.
This year's ideas included; changing the way RAF Typhoon software is tested, developing emergency parachute storage systems for helicopter crews and ideas on improving  the management of  IT systems and services. The nominees exemplified the best of defence - enthusiasm, commitment to making a difference and thinking about others.
The Idea of the Year award went to the Royal Navy's Career Catalyst Presentation, a career outreach tool used for schools and young people. This offers honest practical insight about what working in the Royal Navy is really like and was one of my favourites this year.
This was the first year that GEMS has recognised digital innovation.  Many of the entrants in this new area came from MOD's Defence Science and Technology Laboratory. Digital offers the potential for significant changes in the way we work and operate and we need to encourage more innovation, as well as  greater visibility of the digital advances already being made in defence.
But, the award winners are only the tip of the iceberg when it comes to innovation and improvement across defence.  We need to find even more ways generate, develop, implement and share  ideas that will help us to deliver defence effectively - and maybe even differently!
The recent publication of The Civil Service Reform Plan – Two Years On report suggests that the Civil Service is on the right track delivering the Government's vision of 'an organisation that is more skilled, more unified, less bureaucratic and less hierarchical '. The GEMS awards provide an excellent example of how Defence is meeting this challenge.