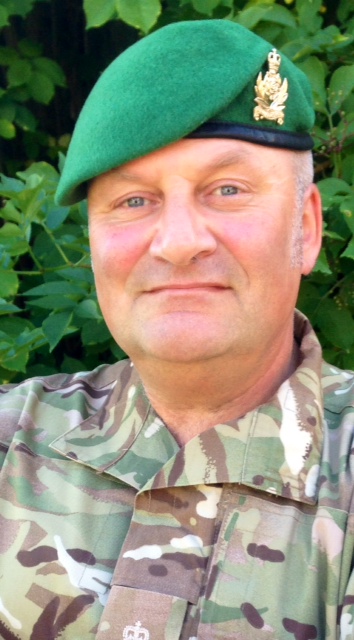 My current role at Chemring Technology Solutions is as a Support Engineer and Trials Manager, providing support to domestic and international demonstrations, trade exhibitions, customer meetings and training. I also offer specific consultancy to a variety of projects.
At weekends and on annual training camps, I re-role as a British Army Reservist working alongside Regular Forces in the Intelligence Corps as a linguist and analyst, delivering real-time operational support to the very front of current military operations.
Previously I served a full 34 year career as an Electronic Warfare Operator and Signals Intelligence Manager within the armed forces. I have operational experience in Northern Ireland, the Balkans, Iraq and Afghanistan.
My position at Chemring presents me with a dynamic and varied workflow. There are many similarities between the Regular Army and my current role and I often reach back to my military days for inspiration when planning overseas deployments, or presenting to a military audience.
Primarily my workplace is at Roke Manor but - if my 'out-of-office' is on - you will find me travelling the world in support of new opportunities and customer requirements. It is not uncommon to airport-hop, as I chase equipment around the globe. My role falls within product development and service support. I also assist our team of international business development and client managers and work alongside system engineers when deployed.
I am grateful to Chemring for allowing me the time to complete my training days and annual camp in accordance with the Reserve Forces Act of 1996.
An average day on the road involves an early start, followed by a quick ground recce. Once that is completed, we can commence with a full equipment demonstration or evaluation to an enthusiastic audience of potential customers. At the end of a full day, the kit is packed away before we head off to the hotel and prepare to do it all again the next day. One of the most satisfying elements of my job is to be able to work alongside a talented, passionate and like-minded team of professionals. Each day brings its own challenges, but the end goal is always to provide the customer with the best fit for their individual requirements.
As an Intelligence Corps Reservist much of my spare time is spent supporting real-time operations and maintaining military skills and fitness levels. But, I do find the opportunity to play golf and am an active member of the company Golf Society. I have recently represented the Army against the Royal Navy at the 2014 Open Championship at Royal Liverpool.
I met my wife in 1988 whilst serving in Berlin and we are about to celebrate our 25th wedding anniversary with a return trip to the Berlin Wall  - Die Mauer.  Our son will take time out of his studies to come with us.
I feel privileged to have a rewarding job, a great family and to still maintain links to the armed forces. Spending my days working with a fantastic team on ground-breaking technology that benefits the soldiers on the ground and makes significant improvements to operations, makes me extremely proud.
Find out more about the the benefits of employing Army Reserves. Read more about Roke Manor Research in MOD's magazine for defence science and technology Defence Codex.