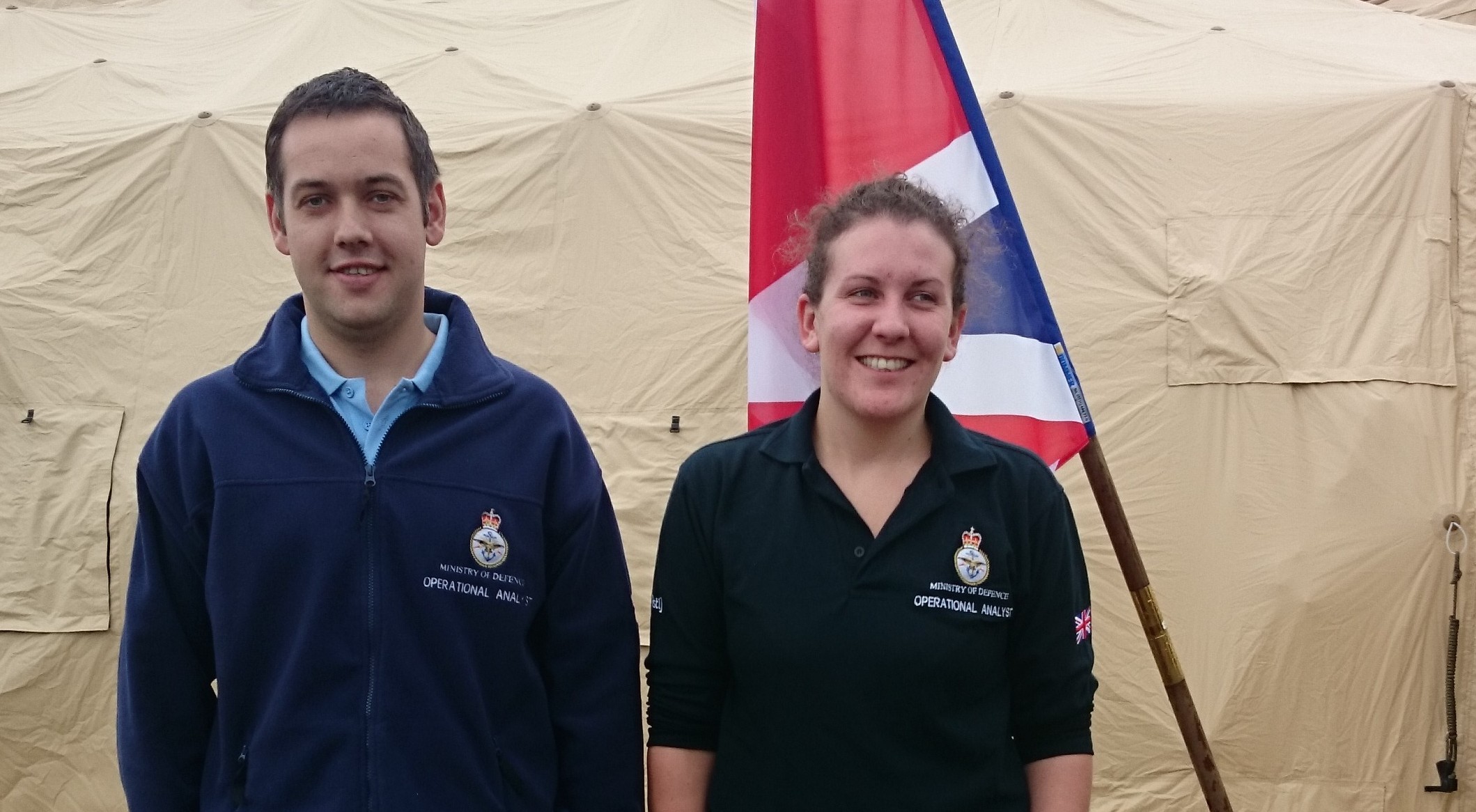 I am a volunteer for the Support to Operations readiness pool, which comprises analysts from across Defence, primarily from the Defence Science and Technology Laboratory ,who are available to support defence exercises alongside members of the Deployment Team. So it was not a complete surprise to be asked at short notice to go abroad to a US base to support the British Army as part of a NATO exercise involving 29 countries and 1,200 people.
As a senior analyst at MOD's Defence Science and Technology Laboratory, I primarily carry out analysis into future defence requirements. For this excercise, I was deployed alongside another analyst, Charlotte Vallily, who is a permanent member of the Support to Operations Group.  We went to a US base in Germany for two weeks to provide Operational Analysis support to the 1 Armoured Infantry Brigade Head Quarters
An Army exercise may be exciting, but it is not a holiday – sharing a room with 40 others, sleeping in bunk beds and crossing the road to shower! But, I went to challenge myself in a fast paced environment and to demonstrate the value of operational analysis in contingent operations. Thankfully, I also had plenty of support from Charlotte.
When first entering a military headquarters (HQ), where over 100 soldiers are based, it is natural to feel slightly nervous. But, the reality is that ten minutes after the first meeting, and when your role is explained, you are appreciated and part of the team. This strong mix of operational analysis and military experience informs decision making at the highest level.
As a specialist in logistics analysis, I primarily supported the HQ by calculating deployment timelines, consumption of supplies such as water, food, fuel and ammunition. However, as one of only two operational analysts in the HQ, you never know what the next question is going to be about.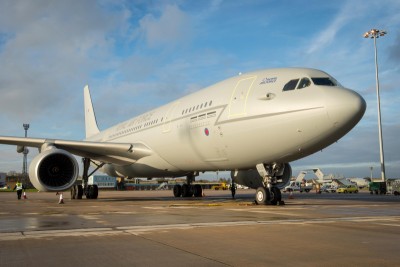 For me, there was the additional excitement of flying out in a new RAF Voyager aircraft – an opportunity to experience the realities of military air transport after analysing it for several years.
Overall, I found the experience very rewarding. The interesting work, receiving immediate, direct feedback on your impact and great support, soon makes you forget any discomfort of being away from home.