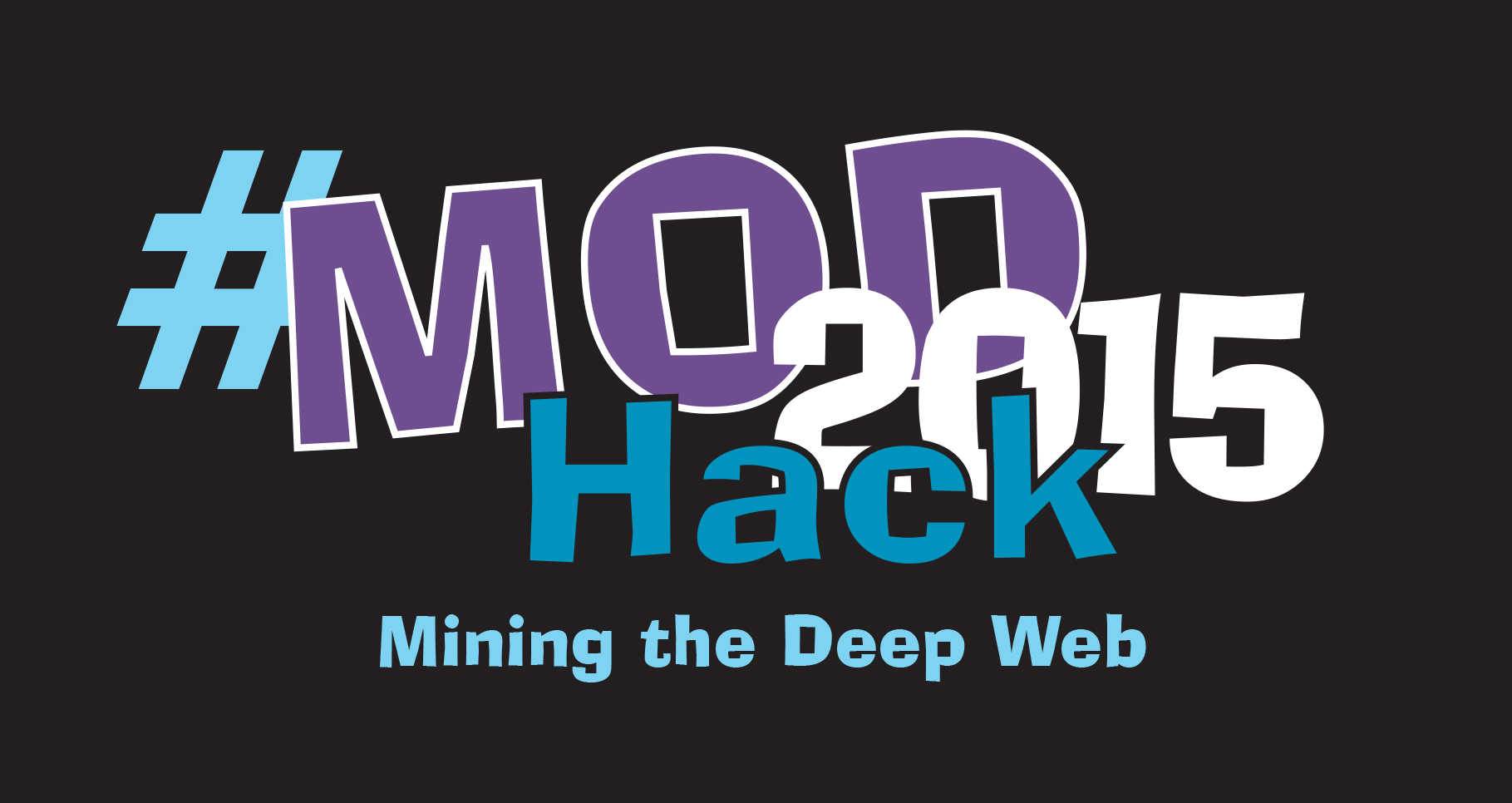 As part of a new effort to Catalyse Innovation through Defence Science and Technology, MOD recently hosted a 'hackathon'.
MODHACK 2015 - Mining the Deep Web – provided an opportunity for software teams to explore the web, using tools from the United States Defense Advanced Research Projects Agency DARPA to demonstrate how MOD could help respond to humanitarian need and other situations.
The weekend event attracted students, SMEs and others  - many from outside the traditional defence supplier base – bringing their enthusiasm and expertise of data science to support current challenges and future operations.
MOD recognises that obtaining intelligence through Open Source information has increased significantly over the past few years. Open Source Intelligence can be applied to a number of operational areas including Non-combatant Evacuation Orders, support to humanitarian crisis and remote situational awareness. This means that MOD are constantly looking for good ideas, disruptive concepts and skilled people to take forward new ideas and are keen to engage with the right people to help maintain MOD's information superiority.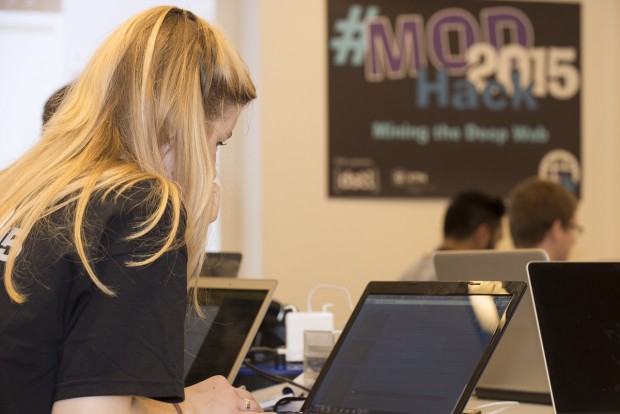 MODHack 2015 was hosted by MOD and the Knowledge Transfer Network (KTN) with the aim of targeting software developers, data scientists and innovators to develop ideas and solutions for mining the Deep Web, using a range of open source tools and services. The Deep Web (largely content hidden behind HTML forms) has long been acknowledged as a significant gap in search engine coverage. Deep Web content spans many languages and web domains and demands exploratory technology that is completely automatic, highly scalable and very efficient. However, around 95% of the web is un-indexed and heavily focussed on those web pages of broad interest globally. While commercial search engines satisfy the requirements of the general population, MOD requires domain specific Internet search and retrieval capabilities.
MODHack attracted people who had never before worked within the defence industry and built new networks within the ever-growing data science and big data fields. The hackathon was the first of its kind within MOD; a unique opportunity to collaborate with students, tech businesses and government while partnering with KTN and TechUK.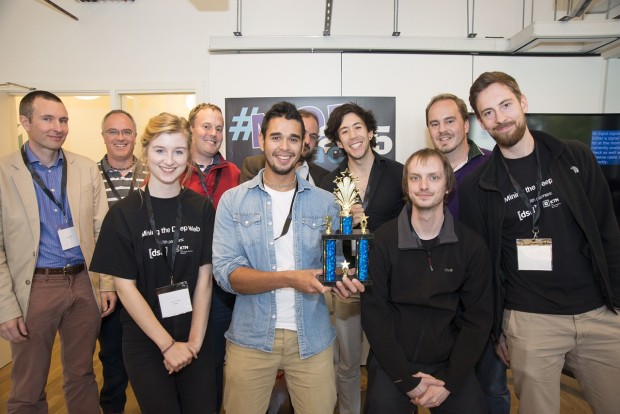 Since the event MOD has held follow-up meetings with some of the teams, advising  on how to develop the initial concepts into working solutions. MOD will also be taking the knowledge it has gained from MODHack 2015 to a joint development activity with DARPA in early 2016.
MODHack 2015 was a pilot, but we hope to use this approach again as we continue to find ways to reach out to the wider S&T community.