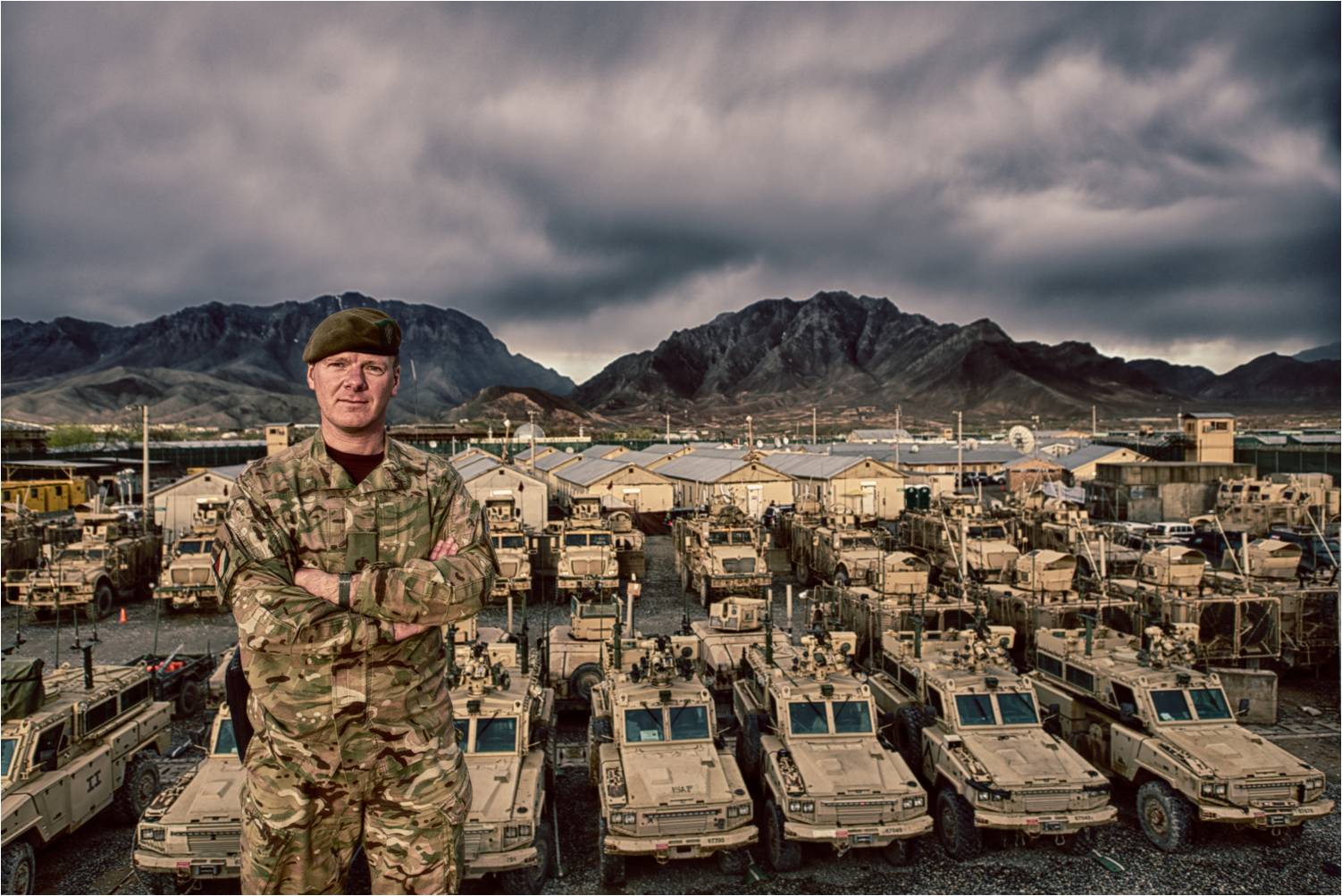 I'm currently working as the Military Advisor (MA) to Niteworks – a partnership between the MOD, Dstl, industry and academia - which provides the MOD with quick access to expertise for military capability decision support. This means that my job is pretty unique and certainly varied!
As an infantryman, I've had roles at Regimental Duty in the Mercian Regiment, but count myself lucky to have had some unusual jobs, which have given me a varied background and the experience that help me to add value to the various project teams working at Niteworks.
I was the "Digitization Officer" for HQ 12 Mechanized Brigade when they became the first units to convert to Bowman in 2004, which involved a considerable amount of tech. I was also a Ground Liaison Officer for an RAF Chinook Squadron, which gave me more "tri-service" experience. My last job was as Chief of Operations & Training at the Afghan Consolidated Fielding Centre in Kabul; a lone Brit working for a NATO organisation responsible for manning, equipping, training and deploying newly-formed Afghan units.
I now work at Niteworks headquarters at the Farnborough Aerospace Centre alongside a joint team of around 30 MOD and industry personnel, who provide the Niteworks Core Team. In addition, we can have up to 250 individuals on secondment from member organisations of the partnership, working on various projects. My job is to liaise with the project teams, provide advice and liaison about their tasks (from the military user perspective) and also to brief the wider MOD on the role of Niteworks. Although I work, primarily in the land environment, I also get involved in wider defence projects and travel to a variety of locations to brief MOD organisations and industry.
As well as the liaison role, I've also been involved in Niteworks projects as a member of Military Judgement Panels, workshops and as a Data Gatherer for experiments into Dismounted Situational Awareness on Exercise Askari Storm in Kenya and Brigade HQ Command & Control on Exercise Combined Endevour in Germany. I was also fortunate to be part of a UK delegation that attended the Light Armoured Vehicle User Nations Group in the United States, looking at the use of medium capability platforms by other armies.
I've thoroughly enjoyed the opportunity to get involved in a wide variety of projects that could increase defence capability. There is no such thing as a typical day at Niteworks, but the common theme is the way that we bring together people from the defence, science, technology and industry sectors, to help solve some of the problems that challenge the MOD today. Hopefully, my experience and background contribute to that.