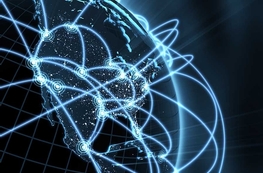 Quantum technology has the potential to significantly advance UK defence and security in a range of areas, including timing, navigation, and sensing. This could be the second 'quantum revolution' - following that from the first half of the 20th century, which eventually produced technologies such as semiconductors, superconductors, lasers, nuclear energy, thermal imagers and digital cameras.
As Head of the Knowledge, Innovation, and Futures Enterprise at the Defence Science and Technology Laboratory, a large part of my job involves assessing how new technologies could have game-changing impacts for UK defence and security.
Whilst there are some significant obstacles, it's exciting to see how well placed the UK is on the global stage to address the significant technical and systematic challenges that remain in commercialising quantum technologies and accelerating exploitation.
An investment of £270 million in quantum science by the UK government was announced in the 2013 Autumn Statement to support significant UK research

activity. More recently, the launch of four Quantum Technology Hubs at UK universities was announced to explore the properties of quantum mechanics and how they can be harnessed for use in technology. In May 2014, the Defence Science and Technology Laboratory and the National Physical Laboratory showcased some of the new quantum technologies, which give better performance in positioning, navigation and timing than traditional alternatives such as GPS (Global Positioning System).
A major part of this conference was the presentation of the research projects funded by a combination of Defence Science and Technology Laboratory and the Engineering and Physical Sciences Research Council. The potential impact of quantum technology on military activities could be significant - bringing the accuracy of a submarine's navigation under the oceans from kilometres to metres, and similarly allowing individual soldiers underground or in buildings to know where they are to within centimetres.
Cold atoms and laser 'cooling'
These new quantum technologies are based around ultra-cold atoms cooled with lasers. At their lowest energies the atoms become the coldest known bodies in the universe and move extremely slowly. As a result they are highly sensitive to changes in the local magnetic and gravitational field. Their lack of movement also makes them ideal for atomic clocks, which utilise the ultra-regular absorption and release of radiation by their electrons during energy shifts as a highly accurate pendulum. Current atomic clocks are limited by the occasional collision of atoms within the clock. Laser cooling the atoms until they are near stationary significantly reduces this effect.
Currently, the Defence Science and Technology Laboratory is conducting research with university and industry partners focussing on increasing optimal performance, investigating miniaturisation procedures and looking at the potential use of new technologies. With the first prototypes due in just a few years, this could provide new options for the conduct of defence operations in the foreseeable future.
The defence industry often acts as a pioneer in the development of new technologies and it's exciting to see how well-placed the UK is on this global market, bringing about a new technological revolution in timing and navigation, that could revolutionise military, defence and civilian operations for many years.